Dryden Optometry P.C., located within Falcon Optical, is pleased to provide eye exams.
Eye exams are performed on Mondays from 10am to 5pm, and Wednesdays and Fridays from 1pm to 7pm.
For more details regarding our exam proces and the services we offer, visit our website
Our Optometrist:
Melissa Oltz O.D. is a graduate of Cornell University.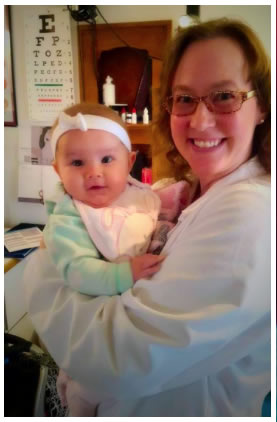 Dr. Oltz completed her Optometric training at The Illinois College of Optometry in Chicago. She then completed her Ocular Disease Residency at the Wilkes-Barre Veterans Hospital before coming back to the area.
Dr. Oltz is well trained in medical eye care, is active in her profession, and is also a Fellow of the American Academy of Optometry.
She has been published in Optometry Magazine for her work on "Rosacea and its Ocular Manifestations" and has been a guest speaker at several optometric events.
Patient Registration and History Form (print out to fill in before appointment)